Guest Speaker: Professor Maximilian Fichtner
The Excellence Cluster "Energy Storage Beyond Lithium" overview and highlights
Presentation:
The presentation will introduce the German Cluster of Excellence "POLiS" where 120 researchers are working on various topics of batteries based on Na, K, Mg, Ca, Zn, Al and Cl shuttle, in a period from 2019 to 2025. The Cluster is carried by Ulm University and Karlsruhe Institute of Technology, with ZSW Ulm and University Giessen as partners.
The goal is to remove major roadblocks in the field and prepare the ground for a new battery ecosystem which is relying on more sustainable options. The work is focused on digging deep into the matter of the various battery chemistries but also to identify overarching principles which enable better understanding and progress in the field.
The presentation will feature a selection of highlights which have been achieved in the first three years on monovalent and multivalent chemistries.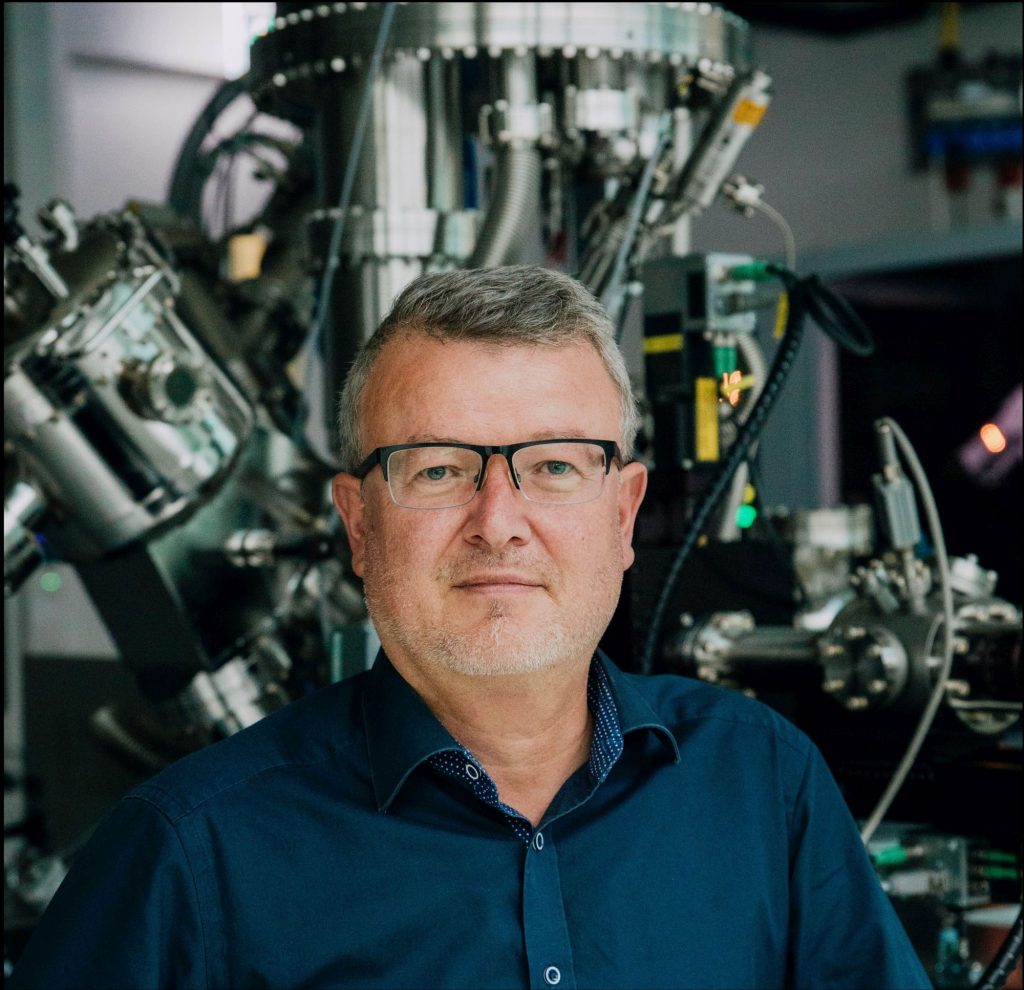 Biography:
Prof. Dr. Maximilian Fichtner is Chemist and Executive Director of the Helmholtz-Institute Ulm for Electrochemical Energy Storage (HIU), where he is supervising the "Solid State Chemistry" Department.
He is also professor for Solid State Chemistry at the Ulm University and head of the department "Energy Storage Systems" at the Institute for Nanotechnology of the Karlsruhe Institute of Technology (KIT). He is member of the Advisory Board for Battery Research of the German Ministry BMBF and Honorary professor at the University of Wales in Swansea, UK.
Fichtner is scientific director of CELEST (Center for Electrochemical Energy Storage Ulm-Karlsruhe) and spokesperson of the DFG-Cluster of Excellence "Energy Storage Beyond Lithium" (POLiS). He acts as a member of the core team of a new European flagship on battery research named "BATTERY2030+" and has been co-ordinator of various German BMBF and BMWi, as well as European collaborative projects on battery- and hydrogen technology in HORIZON2020 and FP7. His research interests are raw materials and sustainability issues, new principles for energy storage and the synthesis and investigation of related materials.
Fichtner is author and co-author of approx. 400 publications, conference- and book contributions, 20 patents and editor of a book on magnesium batteries. His h index is 56 (SCOPUS), his i10 Index is 224 (Google Scholar).
Agenda:
15:30-15:35 Intro: Kristina Edström
15:35-15:45 Presenting speaker: Robert Dominko
15:45-16:45 Presentation: The Excellence Cluster "Energy Storage Beyond Lithium" overview and highlights, Maximilian Fichtner
16:45-16:55  Q&A: Maximilian Fichtner
16:55-17:00 Summary: Robert Dominko