In the frame of the SENSIBAT-project and the BATTERY2030+ cluster we would like to invite you to our online Zeroing course.
The Zeroing course will take place on the 7th and 8th of March from 09:00 -12:30 and will provide the basics on Li-ion batteries, including:
Ageing processes
Battery states (e.g. SOC, SOP), their modelling and implementing these models in the BMS
Measuring battery states with sensors.
Want to join this free course? Please register yourself by filling in this form before the 3rd of March. We will then send you the meeting link before the meeting.
AGENDA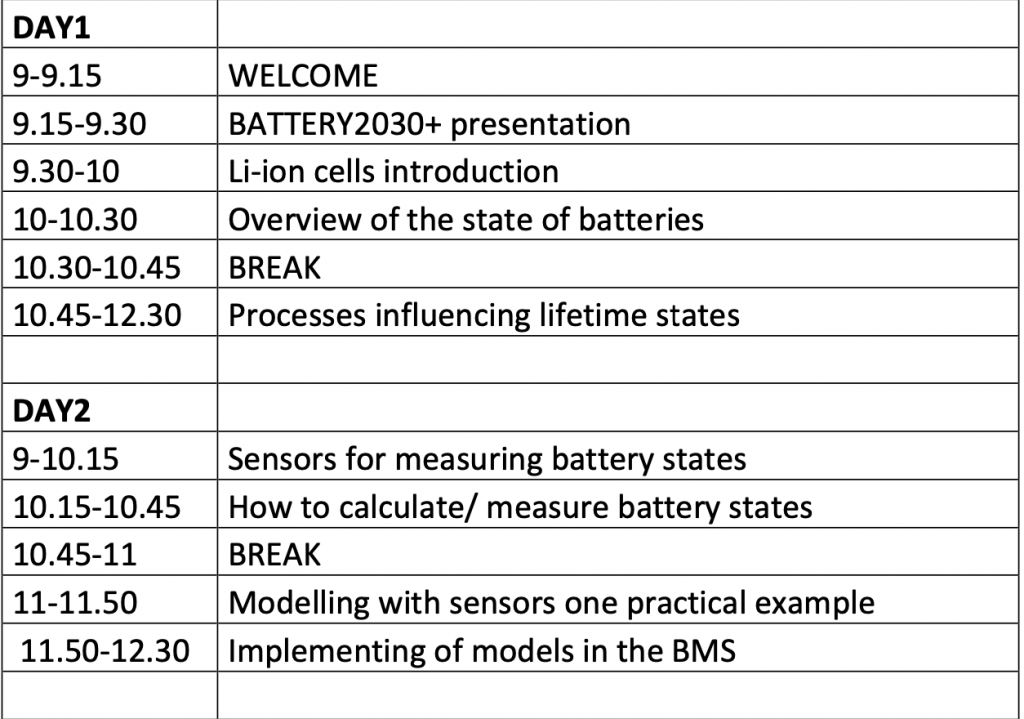 If you have any other questions, please contact the course organiser Silvia Bodoardo (silvia.bodoardo@polito.it) from POLITO