The battery landscape is moving rapidly in the eastern parts of Europe, particularly industrial investments are on the go. This became very clear at Battery 2030+´s regional meeting for eastern Europe held in conjunction with the ABAF conference in Brno, Czech Republic, at the end of August.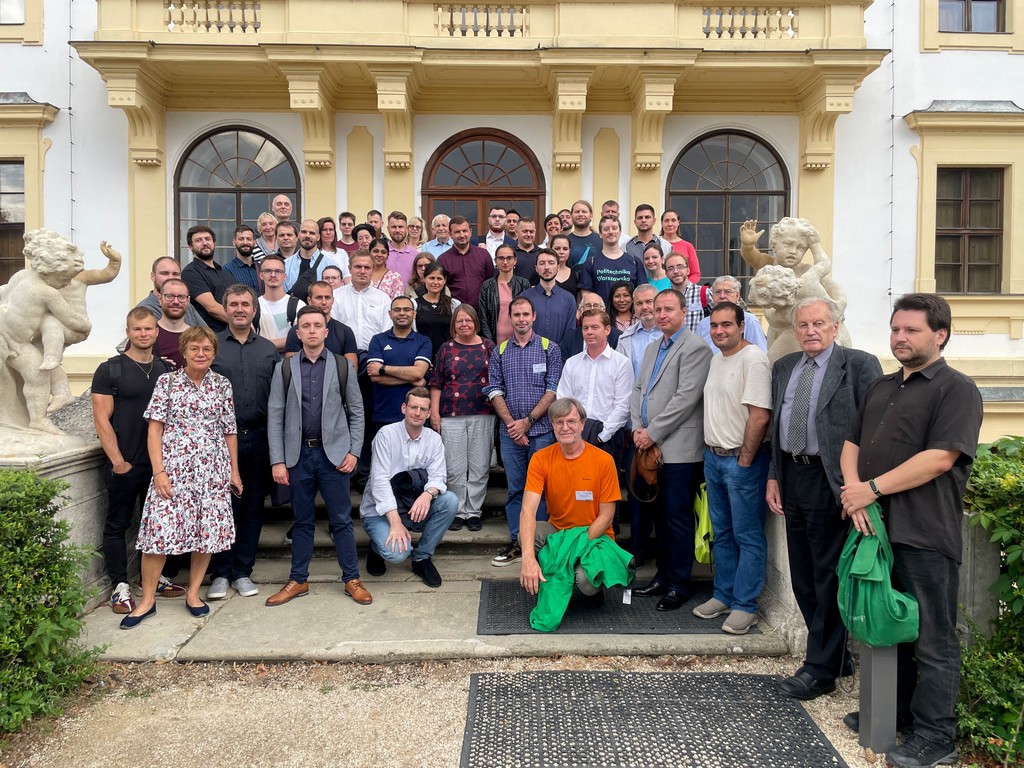 Many investors are from Asia, they are welcome – but it is a problem that the factories they establish tend to be rather closed, and don't reach out to the scientists in the region. So, one conclusion at the meeting is that the countries in eastern Europe need to be more involved and grow network with BEPA (Batteries Europe Partner Alliance), Battery 2030+, Batteries Europe and alike. Just to mention some figures; Turkey has 11 members, Finland 19, Hungary none, Czech Republic 1, in BEPA. By participating future goals and focus areas could be forged, funding be provided, and further down the road be a starting point for innovation uptake. Several speakers mentioned a lack of information exchange. People don't know who to ask or where to start.
My ambition is that this regional meeting for Battery 2030+ will serve as a catalyst, Kristina Edström, coordinator of the Battery 2030+ initiative said. One immediate outcome is that the Czech and Hungarian battery associations plan to meet and discuss common concerns.
There is also a general need to develop tech education, upskilling, reskilling, talent attraction and develop a more effective cooperation between scientists, the private sector, trade groups, public sector, and ministries. Far too few students are presently interested in studying electrochemistry and related subjects, so one has to think over and modernize higher education. Small and midsize companies (SMEs) generally also lacks support to upscale.
Another problem is a scepticism among the general public in Eastern Europe for large governmental initiatives. There is a lack of trust after many years of suppression. So public understanding and acceptance for big investments in new technology, like EU's Green Deal, is rather low.
Czech Republic
The acceptance and government support for electromobility is however growing in the Czech Republic, Ira Saul Rubenstein, chief catalyst for the Czech Battery Cluster, told us. A broad landscape is evolving, a number of stakeholders are connected to automotive. Electric cars, buses, and battery systems for these, are being manufactured by mainly Skoda and Hyundai. In all, including fossil driven vehicles, 1.1 million cars were produced in the Czech Republic during last year. A giga factory is not yet in place, but seen as an opportunity. Another opportunity pointed out is the wide range of materials suitable for production of Li-ion batteries, (lithium, manganese, copper, and graphite) that could be mined in the Czech Republic. The capability to go into recycling is also considered as good.
Although the government is waking up, the Czech Republic still misses a national plan for battery R&D, Ira Saul Rubenstein said and asked for the creation of programmes aimed at financing areas linked to the battery value chain. On the wish list is also support for start-ups, better knowledge about and connection to EU structures like the EBS250, Batteries Europe, and of course, Battery 2030+!
Hungary
Foreign investments for different parts in the battery value chain are flooding in to Hungary, Robert Kun, Senior Research Scientist at Research Centre for Natural Sciences in Budapest, told us. Samsung already has a large factory in Göd and CATL SK Innovation builds the largest plant for battery EVs in Hungary. Volta, Al Cathodes and other companies are present. By 2025 Hungary will have a battery cell manufacturing capacity of 150 GWh. Education is a tough challenge, it is partly offered by the companies, but Hungary needs to attract and educate young people. The SMEs needs also to be more involved and supported in upscaling.
Hungarian Battery Association was newly formed with members from government, and about 55 members from companies operating in the battery value chain like Samsung, Bosch, Porsche and Solv Electric. There are two Science Parks in Hungary; one is CESP, the Circular Economy Science Park, seen as a good hub for recycling initiatives.
Poland
Poland is a large vehicle manufacturer, annually about 12 million cars and buses are being produced, so far mainly fossil driven. Poland has however a long tradition of making batteries, international visible battery research with a network, PolEnStor, with six universities collaborating, and a Consortium of Electrochemical Energy Storage to facilitate the transfer of research findings to the industry. According to Grzegorz Lota, Institute of Non-Ferrous materials in Poznan University of Technology, batteries make up 2 percent of Polish exports.
Li-ion batteries corresponding to 70 GWh is being produced, estimated to growth to 115 GWh by 2025. LG Energy, Mercedes, Northvolt, Jenox Akumulatory, ZAP Batteries and Orzel Recycling Systems are some of the actors. As challenges for Poland, Grzegorz Lota mentioned the rather widespread business with non-accredited (frequently burning) batteries, and hardly any students interested in studying electrochemistry, and to have the large international battery companies to collaborate with the Polish universities. Public acceptance for EV's is also too low. Although environmentally friendly, people don't understand why they are so expensive.
Romania
Gimi A. Rimbu at National Institute for R&D in Electrical Engineering ICPE-CA Romania , explained that the battery landscape in Romania is very small. There are not so many research actors. On the industrial side is a factory for conventional lead batteries and the only pure Li-ion manufacturer is Prime Batteries Technology SRL with 35 employers.
However; Varta, Dräxlmaier, Rock Tech Lithium, and other companies plans to invest in production sites and Metair Investments has completed an installation of a Li-B factory assembly plant.
To support production of electrodes and batteries, assembling, testing, and recycling of batteries Romania has a Recovery and Resilience Plan. Start-ups, SMEs as well as large enterprises can apply for funding, it is 260 million Euros set aside. Romania has part of the 137 raw material on which the EU is dependent, of interest for batteries are resources of cadmium, lithium, graphite and magnesium. This could pave the way for VW to build a factory in Romania. The process of opening such mines will begin already next year.
Short about ABAF conference
The ABAF, abbreviation for Advanced Batteries, Accumulators and Fuel Cells, conference was held for the 23rd time, in Brno, Czech Republic at the end of August. It is a yearly conference arranged by Faculty of Electrical Engineering and Communication, department of electrical and electronical technology, at Brno University of Technology.
Text: Eva Regårdh